Harry Sudman
Harry Sudman is a realist painter and photographer who has worked out of Chicago for over twenty-five years. He grew up on the south side, and currently resides uptown. In the late 1970's he studied realist painting in a traditional setting at the Atelier Neo Medici in Verneuille sur Seine France under master painter Patrick Betaudier. Upon graduating, Sudman worked for a mural company, painting detailed scenes on a large scale at Wheaton University, several Hyatt locations, and the prominent Commerzbank in Germany.
Sudman is most well-known for his paintings and photographic comparisons which objectively capture figures in the underground Chicago fetish and kink scene. While attending various punk and heavy metal shows in Chicago, Sudman became fascinated by the dress and presentation of both the bands and the concert-goers. He began photographing them in an attempt to capture the connection between personal identity and fashion. From these paintings and photographs of tattoos and piercings came several pivotal partnerships with Chicago musicians and models. His ongoing photography project entitled Image Nation explores the way individuals construct personal identity through culture and fashion.
His paintings are comprised of leather and latex-clad women rendered in stunning photo realistic detail. What began as a series of close-up images of tattoos, gloved hands and boots, soon evolved into full-length portraits of men and women in alternative fashions. Sudman's fascination with people who visibly challenge social boundaries directly opposes his rather traditional approach to photo-realism. He is truly invested in the interior lives of his subjects, not solely the taboo nature of their outward appearance. The clothing worn by his subjects is entirely incidental, as each model chooses what he or she brings and wears to the photo shoot. This element of chance is almost Dadaist in nature, allowing the shoot to occur organically and without specific intention about the outcome.
Sudman's paintings are created entirely by hand, without the aid of airbrushing or digital transfer. He works from his own photography, creating a life-sized drawing in painstaking detail and subsequently transferring it by hand to a wood panel, much like the Old Masters working in oil centuries past. From here, he adds definition in various shades of black and white, selecting where to add contrast and where to blur detail according to his own artistic instincts.
Sudman's hyper-realistic paintings are striking for their overt sexuality and assertiveness. However, upon closer inspection the pieces are more of a close study of desire and individualism than superficial fetishism and voyeurism. His paintings merge time-tested painting and photographic techniques with contemporary youth culture. The outcome is strikingly new, but is borne out of traditional realism.
Harry Sudman
"Attitude #1" (2013) Oil on Panel, 40" x40"
Harry Sudman
"Attitude #12" (2013) Oil on Panel, 40" x 40"
"Shot Glass Sally"
Archival Metallic C Print, 55 X 40 inches
"Sally Marvel"
Archival Metallic C Print, 55 X 40 inches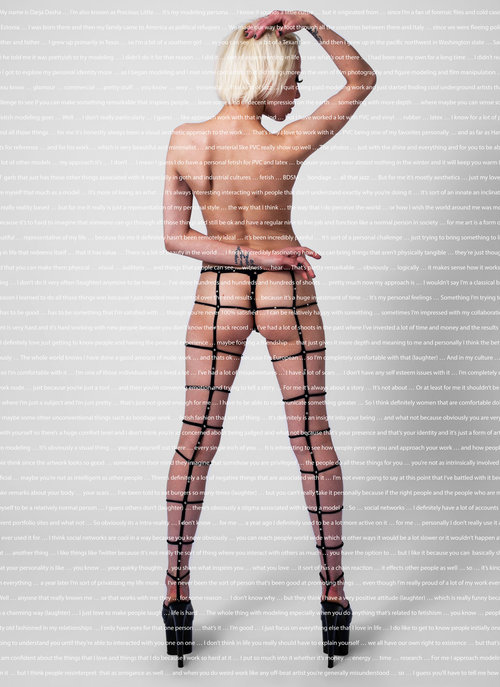 "Darja"
Archival Metallic C Print, 55 X 40 inches
"Darja"
Archival Metallic C Print, 55 X 40 inches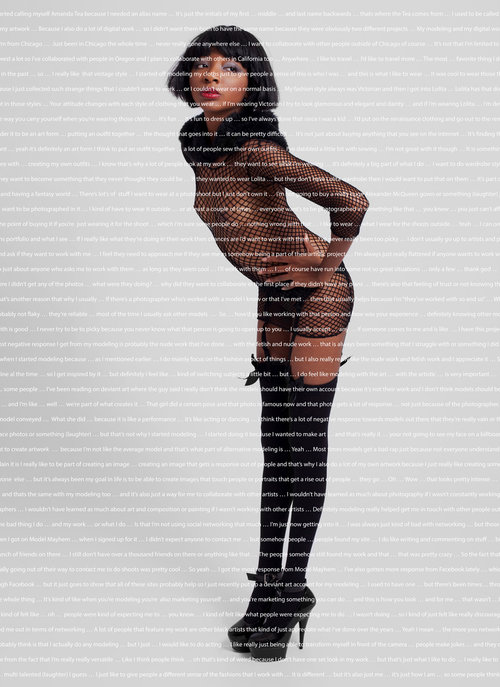 "Amanda Tea"
Archival Metallic C Print, 55 X 40 inches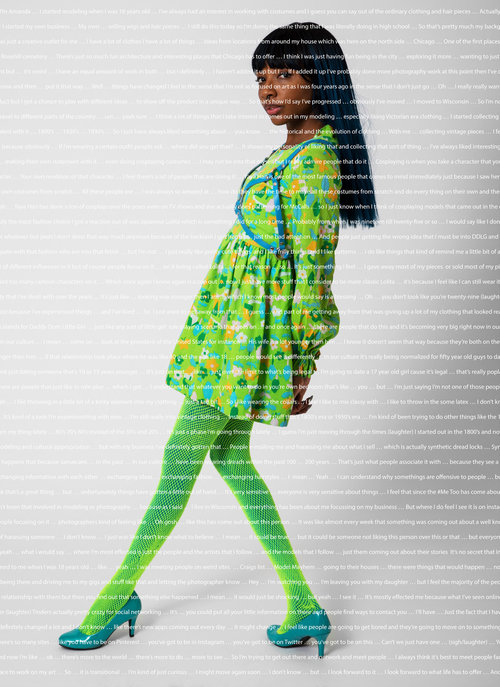 "Amanda Tea"
Archival Metallic C Print, 55 X 40 inches